You may have been watching "Operation Meet the Street" on BBC television this morning (or recently) and have arrived at the Society for Companion Animal Studies website looking for more information about how pets can be helpful in combating loneliness and about the human-animal bond in general.
We've prepared this page as an aid to signposting you to the various parts of our website that you may find most useful.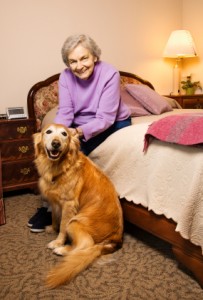 What is the bond between people and their pets?
The human-animal bond
How can pets help people?
Watch a video about the human-animal bond (approx 30mins)
Pets and Older People
Pets and Older People
SCAS Pets for Life Campaign
Benefits of pet ownership for older people
Research Finding
IFA Report on Companion Animals and the Health of Older Persons
Pet-friendly accomodation
Contacts and publications
Therapy dogs/assistance dogs
Therapy dogs/assistance dogs
Mental health and dogs
Watch a video on what makes a good therapy dog?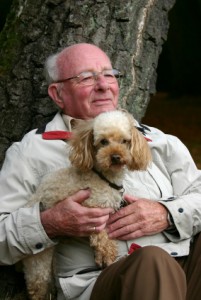 Animal-assisted therapy
Animal-assisted therapy – what is it?
What are the different types of animal-assisted intervention
How can I tell if a provider of AAI/AAT is good quality?
Working and careers in animal-assisted therapy
Training in animal-assisted therapy and interventions
Watch some recorded videos about animal-assisted interventions
More about the Society for Companion Animal Studies
Who are we?
Got questions about SCAS or how to use this website?
Would you like to learn more about how to become a member of SCAS?
Would you like to order copies of our quarterly journal?
Subscribe to our news page to receive the latest news from SCAS
Contact us