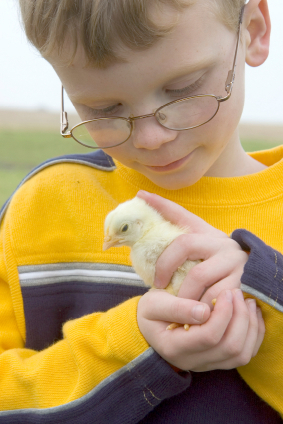 The Government are currently consulting on changes to the National Curriculum. The RSPCA, PDSA and other animal welfare organisations are working to highlight the importance of children learning about the welfare needs of the animals that we share this world (and often our homes) with to promote kindness and understanding towards both wild and domesticated animals from an early age.
The government consultation closes on 16 April 2013 and the campaign needs as many people (particularly if you're a parent or teacher) to respond as possible. 
It is worried that Government proposals will miss a vital opportunity to educate young people about their duty of care to all living creatures under human control, as set out in the Animal Welfare Act 2006. RSPCA would like to see the five welfare needs of animals explicitly included in the National Curriculum. They are:
The need for a suitable environment
The need for a suitable diet
The need to exhibit normal behaviour
The need to housed with or apart from other animals of the same species
The need to be protected from pain, injury or disease through regular access to a vet.
More information about this campaign and how you can get involved can be found at the RSPCA website