Animal-Assisted Interventions: Research meets Practice
Sunday 19 September 2021, 9am-5pm, Online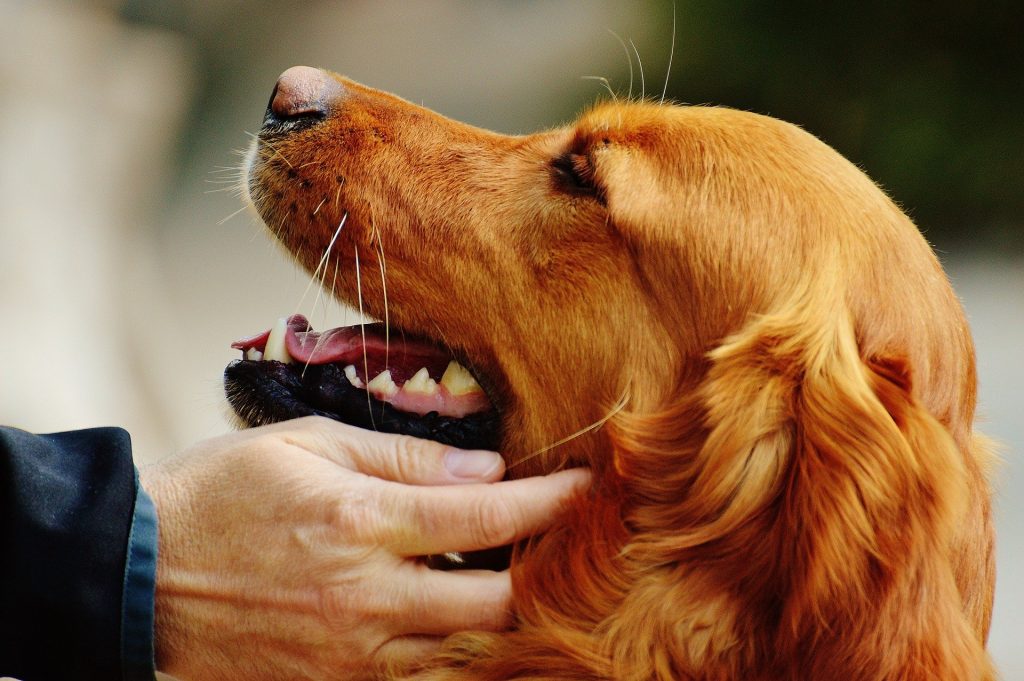 This year's virtual conference looks at animal-assisted interventions to three key groups: children, older adults and mental health. Evidence-based research from academics will be supported by case studies from organisations who are putting this research into practice.
We are delighted to announce that our keynote address will be given by Emeritus Professor Marie-José Enders-Slegers, President of the International Association of Human-Animal Interaction Organisations (IAHAIO), who will reflect on the current state of research and practice in our AAI field. Professor Ender-Slegers will describe strategies for building collaborations that will help advance the field. Animal-assisted interventions require professional knowledge of the client groups and of the species involved and thus close interdisciplinary collaboration is required, not just across the health and social care disciplines but, also very importantly collaboration between researchers and practitioners. Recognition and support from government bodies is also important.
Due to ongoing uncertainties with restrictions on gatherings and the success of last year's conference, this year's event will be held online once again. Although it is nice to meet up in person, the virtual format has the great advantage of allowing many more people to take part that might not have been able to do so otherwise due to travel restrictions.
Fees
£60 per delegate. £30 for SCAS members. (plus booking fee).
Why not become a SCAS member for just £25 and book at the member rate!
Is your organisation a member of SCAS?
If you work, volunteer, or are a student of an organisation that is a member of SCAS, you could be eligible to attend for the SCAS member rate too! Contact us for more information.
Poster Submissions
Despite the conference being virtual this year, there is still the opportunity to submit a poster for presentation. The poster should address the theme of the conference. Abstracts be submitted to info@scas.org.uk by 31 August 2021 (please contact us for an abstract submission form). if your abstract is accepted, you will be asked to submit a PDF of your poster and a short video clip (approximately 3 minutes, MP4 file) of you presenting it.
This year there will be are two prizes: one for the best overall poster and one for the best student poster, so please indicate on your entry if you are entering as a student. If you would like to discuss your poster submission please contact SCAS Administrator, Alison German, on info@scas.org.uk.
Programme of Events
09.00 – 09.15: Welcome and greeting from the chair
Dr Sandra McCune
09.15 – 10.00: Keynote: Progressing the Field of Animal-Assisted Interventions: the need for science, practice and government working together
Dr. Marie-José Enders-Slegers (President of IAHAIO)
10.00 – 11.00: Session 1: Pets and Children
Talk 1: Children and Companion Animals: Child-animal interactions and animal-assisted interventions
Professor Joanne M. Williams (University of Edinburgh)
Talk 2: The Virtual Read2Dogs Service Model
Matthew Robinson (Pets as Therapy)
Talk 3: Reversing the cycle of abuse and fostering compassion
Lesley Winton (Fostering Compassion)
11.00 – 11.15: Break
11.15 – 11.30: Session 1: Live Questions and Answers
11.30 – 12.00: SCAS Funded Projects: Updates from the 2020 recipients
12.00 – 12.45: Lunch
12.45 – 13.45: Session 2: Pets and Older Adults
Talk 1: Companion Animals in the Lives of Older Adults
Professor Nancy R. Gee (Virginia Commonwealth University)
Talk 2: Therapet® visiting with the Elderly
James Macdonald (Therapet)
Talk 3: Our Special Friends (OSF): promoting, preserving and providing the power of animal companionship for people in need in the local community
Dr Belinda Johnston (Our Special Friends)
13.45 – 14.00: Session 2: Live Questions and Answers
14.00 – 14.30: SCAS Funded Projects: Updates from the 2020 recipients
14.30 – 14.45: Break
14.45 – 15.45: Session 3: Pets and Mental Health
Talk 1: The role of companion animals for people living with mental health problems: a systematic review of current evidence
Dr Helen Brooks (University of Manchester)
Talk 2: The Hope and Recovery Pet Program: A One Health Emotional Support Animal Placement Initiative
Dr.Janet Hoy-Gerlach (The Hope and Recovery Programme)
Talk 3: Horse Play & Canine Capers-NO compromise –Animal sentience & welfare IS Animal Assisted Play
TherapyTracie Faa-Thompson (Animal Assisted Play Therapy™)
15.45 – 16.00: Session 3: Live Questions and Answers
16.00 – 16.50: Panel on the Integration of Research and Practice
Prof. Marie-José Enders-Slegers, Dr.Nancy R. Gee, Dr.Janet Hoy-Gerlach and Prof. Jo Williams
16.50 – 17.00: Awards and Closing Remarks
Dr Sandra McCune