If you would like to help SCAS continue the important work and research that it does relating to the human-animal bond, there are a few ways in which you can help us raise funds.
You can help us raise money when you shop online (this costs you nothing).  How does it work?
Alternatively you might like to donate us some useful and practical office supplies from our wishlist on Amazon.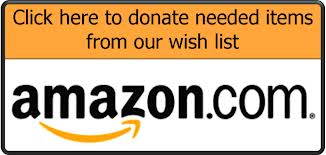 Do you own a vehicle that you want to sell or get rid of? Then please think about donating it to us through Giveacar!
Giveacar raises money for UK charities by scrapping and selling old cars. They provide a nationwide FREE service which:
Arranges the collection of the vehicle from your home
Depending on its age and condition, recycles it at an authorised facility or sends it to auction
Scrap donations raise about £100 for the charity (depending on the price of metal) while auction cars can raise much more.
To arrange donation of a car, visit www.giveacar.co.uk or call 020 7736 4242, quoting Society for Companion Animal Studies as your preferred charity.
Leave a legacy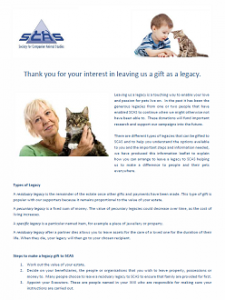 Leaving us a legacy is a touching way to enable your love and passion for pets live on.  In the past it has been the generous legacies from one or two people that have enabled SCAS to continue when we might otherwise not have been able to.  These donations will fund important research and support our campaigns into the future.
There are different types of legacies that can be gifted to SCAS and to help you understand the options available to you and the important steps and information needed, we have produced a brief information leaflet to explain how you can arrange to leave a legacy to SCAS helping us to make a difference to people and their pets everywhere.
or, simply make a donation with your credit card.
[dropshadowbox align="none" effect="lifted-bottom-right" width="300px" height="" background_color="#ffffff" border_width="1″ border_color="#dddddd" ]Make a donation by credit card[/dropshadowbox]