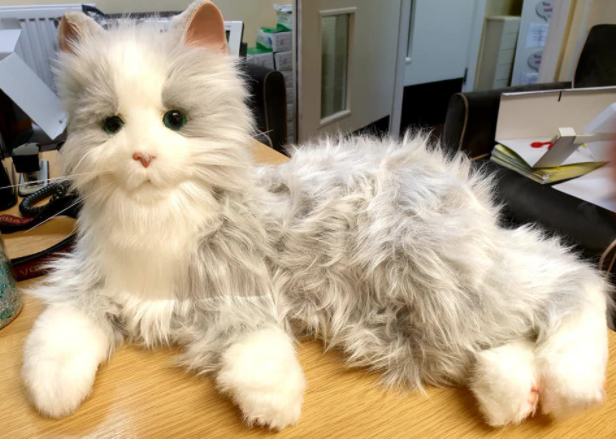 This week is Dementia Action Week; a week that looks at how to improve the lives of people affected by dementia. Towards the end of last year, care charity, Methodist Homes (MHA), started trialling the use of robotic cats in three of its homes. The life-sized cat robots purr, nuzzle their head into the hand of the person stroking it and roll over onto their back for a tummy rub.
There is some research evidence supporting the benefits. A 2019 study from the University of Exeter found that robotic animals can help to reduce loneliness and agitation in care home residents. Other reports suggest therapeutic robotic animals have similar positive effects to live pet therapy for individuals living with dementia, which has also been found to reduce blood pressure and improve social and psychological functioning.
The charity now has more than 100 robotic animals across its care homes and said that the robots had gone down better than they ever thought they would.