Save the Date! #SCAS2022
2022 SCAS Conference – Sunday 18 September 2022
Pet Friendly Housing: How can we keep people and pets together?
Book a Place on the SCAS Conference here
The Annual Conference is a highlight of the SCAS year and we hope you can join us for this exciting (online) event on 18th September 2022! This year's SCAS Conference, 'Pet Friendly Housing: How can we keep people and pets together?', will focus on the challenges of pet restrictive housing and potential solutions. It's a great opportunity for like-minded people to come together to hear the latest science and practice on a topic that's important to the relationship between people and pets, supporting the bond to ensure people and pets stay together. International speakers at the forefront of research, policy, and education will help us learn about the latest advances in science as well as encouraging collaboration between researchers, healthcare professionals, and housing stakeholders who play key roles in improving access to pet-friendly accommodation.
Pet-friendly policy is such an important topic that impacts so many people that SCAS have made it their number one priority over the last year. Grantees will talk about their SCAS funded research at the conference along with other stakeholders, all working to increase access to pet-friendly housing.
International participation and renowned speakers
The 2022 annual conference will again be a virtual event, which gives us the opportunity to invite people from all over the world to participate in a conference that maybe they couldn't attend before because of travel time and cost restraints.
SCAS conferences are known for their lively discussions, ample time given to live Q&A with the experts, and generous sharing of information, resources, and contacts between delegates. Our speakers at this year's Conference are some of the world's leading experts in Pets and Housing Issues including Lord Richard Stuart Best, member of the UK House of Lords, together with Dr. Bruce Moore, CEO of Housing 21, who worked together for many years at Anchor/Hanover Housing who have always had a pet friendly policy; Gilly Mendes Ferreira, Head of Education and Policy, Scottish SPCA will speak about their current Pets & Tenants Together advocacy campaign; and, Dr. Lindsey Braun, of the Human-Animal Bond Research Institute, will help us learn from other countries by presenting on working with property managers as allies to ease restrictions on rental housing in the US to strengthen the human-animal bond. She will be one of several researchers from the US, UK and Australia speaking on understanding both landlord and tenant perspectives in pet-friendly rental housing.
Sir Roger Gale

Gilly Mendes Ferreira

Lindsey Braun
L to R: Sir Roger Gale will open the conference; Gilly Mendes Ferreira will present results from the Scottish SPCAs Pets & Tenants Together campaign; and Lindsey Braun will bring an international research perspective to easing pet restrictive housing policy
If you work in human-animal interactions (HAI), or the health or housing sectors and would like to hear the latest evidence-based research from academics, supported by case studies, or if you'd like to know more about SCAS and our work, this conference is for you. And, if you become a member of SCAS (for just £25 a year), you will receive discounted conference registration as well as other benefits such as free access to monthly SCAS webinars throughout the year from expert speakers.
We hope you will join us at this year's conference and looking forward to "seeing" you there!
Please remember that you can also join the SCAS social media community by following us on Facebook and Twitter. Social media posts can be followed by using our conference hashtag #SCAS2022
Thank you to our main sponsor, VetSkill, and our Bronze sponsor, HABRI, for their generous support of this conference.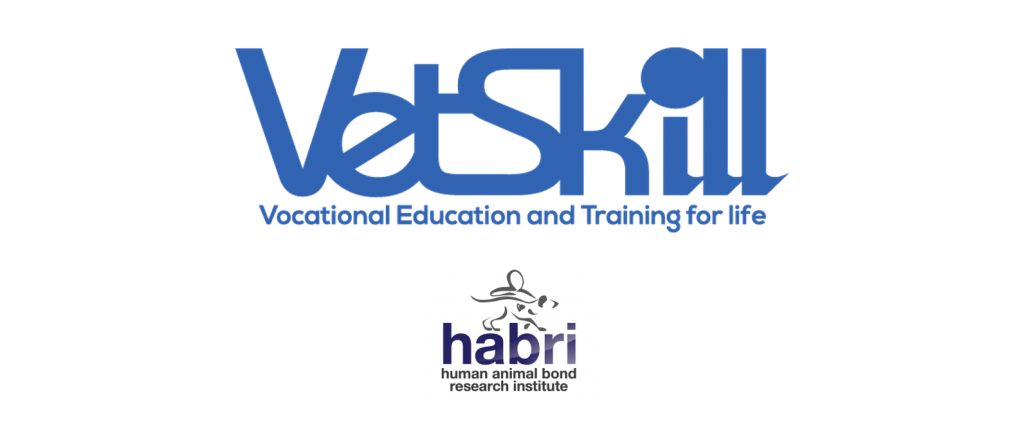 Conference Programme
09:00-09:20 – Welcome and Introduction to the Conference
Dr Sandra McCune V.N., B.A.(Mod), Ph.D. and Sir Roger Gale MP
09:20-10:00 – Session 1: Opening Keynote Address
Lord Best OBE DL and Dr Bruce Moore, Chief Executive, Housing 21
10:00-12:25 – Session 2: Keeping people and pets together as they transition from independent to supported living accommodation
Animal welfare and the housing sector in Scotland. What are the barriers to pet ownership? What are the issues? How can we support pets and people in Scotland?
Gilly Mendes-Ferreira MSc BSc Head of Innovation and Strategic Relations, Scottish SPCA
Navigating pet unfriendly accommodation in South Australia
Dr Zoei Sutton Research fellow in the Climate and Sustainability Policy Research Group at Flinders University, Australia
Maintaining the Senior-Canine Bond across a Continuum of Care
Ardra L. Cole EdD Professor in Lifelong Learning at Mount Saint Vincent University, Halifax, Nova Scotia and Founder of ElderDog Canada
The John Chadwick Pet Policy: a model that could be introduced nationally
John Littlemore, Head Of Housing at Maidstone Borough Council & Dee Bonnet
Ethnic Irish Travellers: recognising appropriate accommodation includes provision for family horses
Elizabeth A. Walsh Msc CABC Companion Animal Behaviour Counsellor
Sheltering Animals & Families Together (SAF-T): safe co-housing from domestic violence
Allie Phillips, Esq. Founder/CEO of Sheltering Animals & Families Together (SAF-T)®
Session 2: Live Question and Answer Panel
Poster Presentations
13:00-15:30 – Session 3: Keeping People and Pets Together in the Rental and Social Housing Sectors
Pet Friendly Properties: A Better Future for Everyone
Michael Webb
Pets and Tenants Together. An action plan that looks to address the issue of pet ownership in Scotland for those who are bound by housing rules
Gilly Mendes-Ferreira MSc BSc Head of Innovation and Strategic Relations, Scottish SPCA
Landlords' perspectives about pet-friendly properties in the UK
Luciana Santos de Assis PhD, DVM Post Doctoral Research Assistant, University of Lincoln
An empirical study into private landlords' views of renting to tenants with pets in England
Rachel Dunn PhD Course Director, Leeds Beckett University
Debbie Legge, The Open University
Removing barriers to pet ownership in affordable housing
Sloane M. Hawes, MSW Assistant Director of Research at the University of Denver's Graduate School of Social Work
Taryn M. Graham An award-winning researcher, speaker, and educator, and the founder of PAWsitive Leadership
Understanding property managers: The benefits and risks of allowing pets in rental units in the US and UK
Ross Barker EMPP, MBA Program Director for the Pet-Inclusive Housing Initiative, Michelson Found Animals Foundation
Easing Restrictions on Rental Housing to Strengthen the Human-Animal Bond and Save Lives
Lindsey Braun Vice President of Research and Operations, Human Animal Bond Research Institute (HABRI)
Session 3: Live Question and Answer Panel
Poster Presentations
15:45-16:35 – Session 4: Pets in Housing Panel
Sandra McCune (Chair), Marie-José Enders-Slegers, Brinda Jegatheesan, Rachel Dunn, Michael Webb, Ross Barker
Awards
Presented by Evangelos Diamantakos BSc (Hons), MSc, PhD cand
Closing remarks
Dr Sandra McCune V.N., B.A.(Mod), Ph.D.

Missed the 2021 SCAS Conference?
Our 2021 conference 'Animal Assisted Interventions: Research meets Practice', was held on Sunday 19 September 2021. Thank you to everyone who attended, and to our speakers and chair for making the event such a success.
If you missed the conference, the recording is now available to purchase at a cost of £60 to non members and £30 to SCAS members. Email Alison German on info@scas.org.uk.