Can pet ownership become more detrimental to One Welfare than we would like to admit?
With some owners making poor pre-purchase choices about which pet to get, from which species is right for their circumstances and lifestyle, to selecting breeds whose looks can cause health and welfare issues, the human-animal bond doesn't always get off to the best start.
It doesn't always improve either, with many owners not providing the right diet, living environment, or companionship for their pets, or misunderstanding their pet's natural behaviours and not recognising if they have a health issue, such as obesity or BOAS in flat-faced breeds.
An owner's relationship with their pets can be fraught with misunderstanding. However, with only a fraction of owners undertaking sufficient pre-purchase research, and poor quality advice available online in abundance, it's not hard to see how the puppy farmers, pet smugglers and poor breeders are preying on the emotions involved in companion animal ownership.
The emotion in that bond is not only manipulated around the acquisition of the pet. There is a darker side of the human animal bond – when that very relationship with an animal is used to coerce or harm a vulnerable person within a violent home, a recognised tactic of domestic abusers, known as 'The Link'.
This session will outline some of the highs and lows of modern pet ownership, diving into the latest research on how we're really keeping our pets, giving insight on some of the key issues and what can be done to tackle them (1).
References:
1] PDSA Animal Wellbeing (PAW) Report 2019 
Speaker: Vicki Betton BA (Hons), PGDip IDM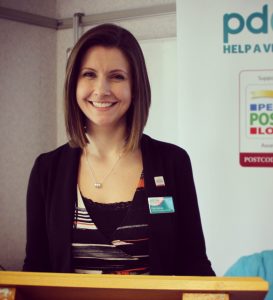 Vicki has worked at PDSA, the UK's leading veterinary charity, since 2006, establishing a national youth engagement and schools teaching programme, and a national community education scheme.
Now leading their Veterinary Policy & Campaigns team, she's responsible for producing the PDSA Animal Wellbeing (PAW) Report, development of the organisation's research and evidence strategy and their policy and campaigning activities.
Vicki also represents PDSA on a number of government and sector working groups and manages PDSA's joint working with other organisations to tackle issues identified in the PAW Report, and those affecting the wider pet population of the UK. These include issues such as the online advertising of pets for sale, the health and welfare of brachycephalic dogs, and the link between animal abuse and family violence, for which she received BSAVA's Ray Butcher Award in 2018.