Exotic pets are essentially non-native and or non-domesticated wild animals. At least 13,000 species are globally involved in the trading and keeping practices1. Issues of concern regularly associated with the exotic pet 'business' are: animal welfare – because stress, malhusbandry, generalised species unsuitability1-3, disease and suffering are commonly involved at all points in the supply and keeping chain; species conservation – because collection of wild animals remain inherent to trade; ecological alteration – because released or escaped animals become invasive species; captive-breeding complications – because animals are often 'battery-bred' and manifest genetic and other production diseases; zoonotic infections – because people are frequent victims of disease transmitted by animals; anti-microbial resistance – because overuse of antibiotics results in threats to general medical and veterinary treatments; and educational challenges – because objective messaging is difficult to impart and confounded by industry misinformation.

Recent times have seen an explosion of scientific reports addressing all of these issues of concern. Remedial actions proposed include education, positive lists (lists of permitted species only), and bans1. Of all these potential remedies, education has had the least effect1, but remains a constant endeavour for many, positive lists are effective, but are also a novel and emergent phenomenon, and bans have the strongest controlling effect.

This lecture will present an overview of the exotic pet trade, including animal sourcing and distribution routes, trade handling and storage practices, background on threats to species in nature from trading and keeping, animal welfare considerations both arising directly from trade practices and also from general captivity, and some human health aspects.
Warwick, C., Steedman, C., Jessop, M., Arena, P., Pilny, A. & Nicholas, E. (2018). Exotic pet suitability: understanding some problems and utilizing a labeling system to aid animal welfare, environment, and consumer protection. Journal of Veterinary Behavior, 26, 17-26. https://doi.org/10.1016/j.jveb.2018.03.015
Ashley, S., Brown, S., Ledford, J., Martin, J., Nash, A. E., Terry, A., Tristan, T. & Warwick, C. (2014). Morbidity and mortality of invertebrates, amphibians, reptiles, and mammals at a major exotic companion animal wholesaler. Journal of Applied Animal Welfare Science, 17(4), 308-21. https://doi.org/10.1080/10888705.2014.918511
Baker, E.E., Cain, R., van Kesteren, F., Zommers, Z.A., D'Cruze, and DacDonald, D.W. (2013) Rough Trade: Animal Welfare in the Global Wildlife Trade. BioScience, 63(12);928-938.
Speaker: Clifford Warwick PGDipMedSci CBiol CSci EurProBiol FOCAE FRSB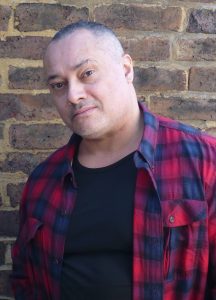 Clifford Warwick qualified in biology, and later in primary health care at The University of Leeds School of Medicine. His fieldwork has included both conventional and high-risk investigations and studies into human use of animals, for which Clifford was one of the first scientists to have SAS-personnel training in survival, infiltration, escape and evasion. He was made a Fellow of The Institute of Biology (now Royal Society of Biology) for his 'distinction in biological research'. He also became a Member of the European Communities Biologists Association and a Fellow of The Royal Society of Public Health. In 1992 he won the British Veterinary Association Intervet Animal Welfare Award. More recently he was awarded Chartered Scientist status by the Science Council and the Society of Biology, and Fellow of the Oxford Centre for Animal Ethics. Clifford has produced around 100 peer-reviewed publications in biology, animal science, and human medicine.