The Housing Minister has announced that the Model Tenancy Agreement will be rewritten to encourage landlords to permit pets. We have included the Government Press Release below. However, SCAS is concerned that this will not be effective without legislation.
Debbie Rook is a law lecturer at the University of Northumbria who specialises in animal welfare law and in housing law. Debbie has presented on pets in housing issues at SCAS conferences. Here is her response to this press release:
"Yes, it is a positive step because the government are expressly recognising the importance of pets to people and how traumatic it is to have to give up a pet when moving into rental housing. This is good news. However, merely changing the wording in the model tenancy agreement will not do much on its own. The current model tenancy agreement includes a pet covenant that permits pets with the prior consent of the landlord, but many private landlords just remove the covenant and add a blanket ban on all pets instead. Without legislation like that in France and Ontario, many landlords will still include blanket bans on pets. Still, it is a step in the right direction, and I agree that it should be used to promote discussions about the topic".
Tessa Shepperson, a specialist landlord and tenant lawyer and director of Landlord Law Services, advises few landlords use the Model Tenancy Agreement.
"If the government is serious about encouraging landlords to allow pets, amending a document relatively few people use is not going to cut it."
Furthermore, she advises that if tenants are renting a property subject to a lease, it is highly likely that their lease will prohibit all pets. This is a common clause.
SCAS has raised awareness about pets in housing issues for decades and our experience is that voluntary agreements do not work. They often prove to be impermanent arrangements which are inconsistently applied, threatening to disrupt human-animal bonds with many negative consequences.  We will be soon placing more information on our website. And we very much welcome your views on this topic.
The press release can be found below:
Press Release
The Housing Secretary calls upon Landlords to make it easier for responsible tenants to have well behaved pets in their homes
Ministry of Housing, Communities & Local Government and The Rt Hon Robert Jenrick MP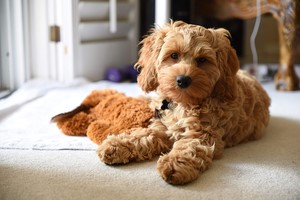 Housing Secretary Robert Jenrick MP has today (4th January 2020) called on landlords to make it easier for responsible tenants to have well behaved pets in their homes as he announced an overhaul of the model tenancy contracts. More young people and families than ever before are renting and should be able to enjoy the happiness that a pet can bring to their lives. However, currently only around 7% of landlords advertise homes as suitable for pets, meaning many people struggle to find a home suitable for themselves and their pets. 
Some renters have been forced to give up their pets all together simply because they have been unable to move into a rented property with one. But the government's model tenancy contracts for renters, which can be used as the basis of lease agreements made with tenants, will now be revised to remove restrictions on well behaved pets – to ensure more landlords are catering for responsible pet owners wherever possible.
The government is clear there should be a balance with responsible pet owners not being penalised and landlords being more flexible in their approach, and it is right that landlords' properties should be protected from damage by badly behaved pets. But total bans on renters with pets should only be implemented where there is good reason, such as in smaller properties or flats where owning a pet could be impractical.
Housing Secretary Rt Hon Robert Jenrick MP said:
"Pets bring a huge amount of joy and comfort to people's lives, helping their owner's through difficult times and improving their mental and physical wellbeing. So, it's a shame that thousands of animal-loving tenants and their children can't experience this because they rent their homes instead of owning property.
So, I'm overhauling our model tenancy contract to encourage more landlords to consider opening their doors to responsible pet owners. And we will be listening to tenants and landlords to see what more we can do to tackle this issue in a way that is fair to both.
This is part of this new government's mission to improve life for tenants, recognising that more are renting and for longer in life. We've already taken action, banning unfair letting fees and capping tenancy deposits, saving tenants across England at least £240 million a year, and I will continue to take more steps to secure a better deal for renters up and down the country."