By Dee Bonett
I would like to dedicate this to Elizabeth Ormerod, her support and belief of everything I have achieved to date, alongside those who are also very much a part of this journey, has been invaluable. This has indeed been a rollercoaster of incredible "highs" and "lows", whilst making change for those already at their most vulnerable, at the point of Homelessness with their Pets, to ensure this tragedy never happens again…..
Elizabeth has represented this tragic story previously, at SCAS Conferences on a couple of occasions. I would therefore like the opportunity to now update SCAS as to where I am to date. I would like to begin by reflecting back briefly, giving an overview for anyone who may not be aware of the sequence of events, leading to the latest amazing outcome, which was implemented on 25th August 2020.
I started a Platform of Change, calling for Positive Pet Policies to be implemented in Social and Private Housing in 2017. This was after the tragic death of my very best friend, my Hun John Chadwick, who died by Suicide, 10 days after being separated from his pets, Theo, Tinkerbell and their feline best friend Gizmo, who were indeed his lifeline.
John was born in Salford, and due to unforeseen events, had become Street Homeless in London for 2 years. He was found wandering the streets by St Mungos Homeless Charity. He was in a vulnerable state of mind, his physical well-being having been affected too. St Mungos placed John into their care and later, he was transferred to Kenward Trust, in Yalding, Kent, in 2007, a Drug and Alcohol Rehab. He completed a 6 month Rehabilitation Programme and later secured a tenancy with a Private Landlord, here in Maidstone, Kent. I met John in 2008, and his story so inspired me, I began working for Kenward Trust in 2010, and am still Employed with them to date.
I was always aware that John's Mental Health presented as a "quiet" condition, no one would really ever know just by speaking with him. He was a gentle and kind man and one of the most grounded people I knew. John was loved and respected by all that knew him. The unconditional bond he had with his pets, Theo, Tinkerbell and Gizmo I cannot fully describe, it wouldn't do it justice. They absolutely adored him as much as he did them. His pets were his lifeline, his everything.
John was later served with a section 21 at the latter end of 2016, as the private landlord wanted to sell the property. He was evicted on 6th March 2017 and separated from his pets. He was then placed in a B & B, by Maidstone Borough Council. He was given one offer only of permanent housing, with a No Pet Policy. If John had declined the offer, he would become intentionally homeless. He died by Suicide on 16th March 2017, 10 days after being separated from his beloved pets. This was also the anniversary of his mother's passing.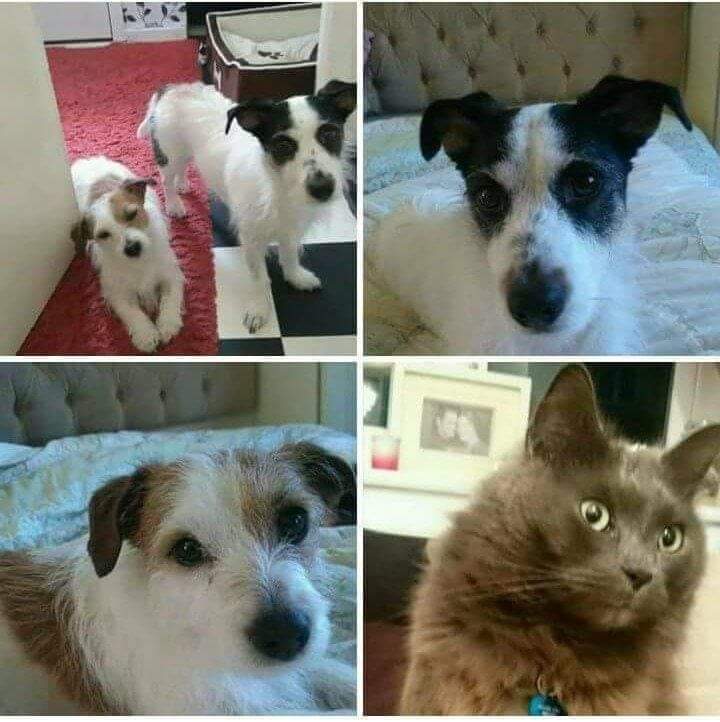 My Platform of Change had begun, borne from love, not anger.
I channelled all the pain and grief into this, to ensure this tragedy did not happen again. The support I had from around the world, the media, housing experts and various charities alike, has brought about some incredible outcomes. Both John and I have also become a part of a White Paper Homelessness Research, written by Amy Varle, which was later handed to Downing Street.
As a direct result of my journey, in July 2018 a New Pet Policy for Temporary Accommodation, was implemented by Maidstone Borough Council. Those who are now facing homelessness, being able to take their pets with them, if the properties are suitable to do so. My local council had become the first authority to do so. However, in terms of permanent housing allowing pets in the private and social housing sector, this would be still very much dependent on these providers own Pet Policies in place.
Nearly a year and a half later, of the Initial Pet Policy having been implemented at Maidstone Borough Council, I had become a lot stronger and wiser within this platform I found myself on. In November 2019, I requested the Communities, Housing and Environment Committee, and Maidstone Borough Council, to review the initial Pet Policy, inspired by John's tragic death. The clause within the policy stated, Maidstone Borough Council would not deem it an unreasonable offer, if permanent accommodation was offered through a social housing provider or a private landlord, with a no Pet Policy.
I viewed this as assisting those already at their most vulnerable, at the point of homelessness, with their pets, being helped half way up the ladder into emergency accommodation, and then facing a threat of sanctions, should the permanent offer be one with a No Pet Policy. This was asking those to choose between homelessness and giving up their pets, their lifelines. I further reminded the panel, John was unable to take his pets to either the emergency accommodation or the one offer of permanent housing, otherwise he would have become intentionally homeless.
I was further supported with requesting this review of the Pet Policy, by Councillor Malcolm McKay, who attended four CHE meetings in total with me. Facing the panel each time, was no easy feat. I was absolutely terrified, and terrified I may become overwhelmed and cry. I had become a lot stronger and wiser, due to my close support network around me guiding me all the way, but was also very aware, the impact of this tragedy could result in tears at any time, when least expected.
The CHE Panel took my request on board, and on 25th August 2020, a majority voted for a 1 year pilot scheme to be implemented at Maidstone Borough Council. The pilot scheme in question, to allow those residing in emergency accommodation with their pets, to be able to decline the 1st offer of permanent accommodation, on the grounds of the accommodation in question being unsuitable, or with a No Pet Policy. The CHE panel further voted as a majority, if the 2nd property offered, was also declined for the same reasons as above, Housing Officers were to now use their discretionary powers, to avoid sanctions being implemented. John Littlemore, Head of Housing at Maidstone Borough Council, stated further that after researching, no other council in the UK has adopted such an approach with pet policies.
Maidstone Borough Council, represented by John Littlemore, and the Communities, Housing and Environment Committee Panel, have indeed now set the benchmark. I am now striving to see this implemented on a national level, across the UK.
Sadly, what usually comes of tragedy is change for others. Our hearts will always be broken. John's Legacy now truly lives on, by assisting others, here in Maidstone, Kent. The vision now for the future, to implement these changes across the UK.