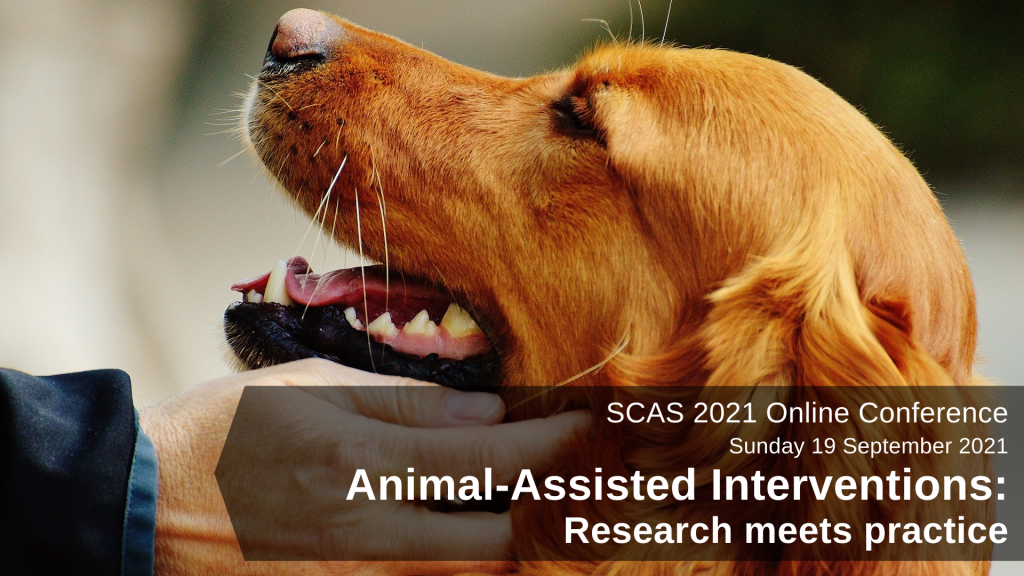 We are delighted that the feedback from those who participated in the annual SCAS conference, Animal-Assisted Interventions: Research meets Practice, was overwhelmingly positive. Attendees said they registered to become more educated in AAI research, theory, and practice, and those who responded to our survey were not disappointed. 94% said their overall conference experience was 'good' or 'extremely good', and no one said it was bad. When asked if they would recommend the conference to a friend or colleague, the vast majority (94%) responded that they were likely or highly likely to recommend attending next year.
'Great conference. We can sometimes feel that we are working in a vacuum, but attending conferences like this can renew your energy for the work, and encourage new ways of thinking'
'I thought the conference was fantastic and look forward to going over the recording to aid my own research and work'
If you missed the SCAS 2021 conference, recordings are available for purchase at the cost of registration, £30 to SCAS members and £60 to non-members. SCAS membership is just £25 and will give you access to the discounted rate for the conference recording plus free registration for SCAS webinars for the next year. Email Alison German on info@scas.org.uk
Thank you to all our conference participants and presenters and we look forward to seeing you again next year! Save the date: Sunday 18 September 2022.