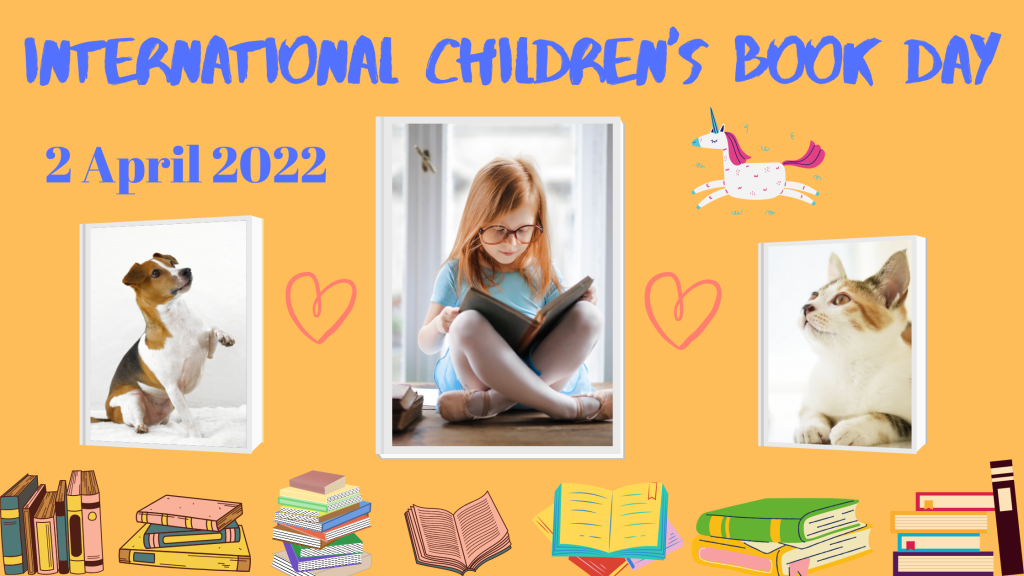 You are never too old to enjoy a good book and the company of a good dog (or cat, or rabbit, or guinea pig!). However, books inspire the imagination and reading is a good habit to encourage in children from a young age.
The aim of International Children's Book Day is to inspire the imagination of children, through books that educate, stimulate minds, and bring joy. Children learn about animals from books too, and the special bond between children and companion animals is central to beloved stories such as Shiloh by Phyllis Reynolds Naylor (1991) and The Incredible Journey by Sheila Burnford (1960). Many of the books featured by Time Magazine on their The Best 100 Children's Books of All Time include stories with animal characters, often as a lead protagonist.
The Dodo published a list of 15 Books That Turned Children Of The '90s Into Animal Lovers that include classic titles such as Black Beauty by Anna Sewell (1877), Greyfriars Bobby by Eleanor Atkinson (1912), Charlotte's Web by E. B White (1952), and The Velveteen Rabbit by Margery Williams (1922).
What do you think will be the books that will turn the children of the 2020s into animal lovers?
From a more educational perspective, The Gryphon Press publishes titles that focus on the human-animal bond and teach empathy to children. Their books also include free teaching guides for parents and teachers.
However, not all children are confident in their reading ability, and this can hold them back from trying. Particularly children who have missed out on chunks of education, who struggle with learning differences, or suffer from anxiety or low self-esteem, reading can become an activity they avoid. However, unlike their peers, teachers, or other adults, cats and dogs can provide a non-judgemental audience for children to read to. Furthermore, interactions with animals can foster positive social behaviours and build self-esteem.
The Read2Dogs scheme provided by Pets As Therapy (PAT) takes dogs into schools and was launched in 2011 as part of the Kennel Clubs Bark & Read foundation. The Concept: a child or small group reads aloud to a PAT-registered dog (deemed suitable for the activity). The presence of the dog helps to improve confidence in literacy skills by encouraging young people to read and communicate in a relaxed and non-judgemental environment.
At the SCAS 2021 Conference, Matt Robinson, a PAT volunteer, presented some of the positive outcomes from the initial pilot study of the Virtual Read2Dogs project. Like the in-person experience, teachers reported significant improvement in the children's self-confidence, communication skills and demeanour. Pupils also appeared to experience an increase in their motivational levels. Furthermore, the Read2Dogs service greatly reduces anxiety and shyness in pupils.
All PAT dogs are supervised, vetted, and deemed suitable for the classroom. However, if not available in your area, families with trusted dogs or cats (or rabbits or guinea pigs!) might try encouraging their child to read out loud to them (supervised of course, and providing the animal is not distressed or coerced into sitting still). Alternatively, they might try reading to a stuffed animal like the Velveteen Rabbit!
What is your favourite children's book? Please share your favourite childhood book, or fictional animal character on the SCAS Twitter or Facebook platforms using the hashtags #ChildrensBookDay #Children&Animals. Or, if you have children, what is their favourite bedtime story?
SCAS is the UK's leading human-companion animal bond organisation through funding research, providing education, raising awareness, encouraging best practice, and influencing the development of policies and practices that support the human-companion animal bond. For more details check out our website at www.scas.org.uk