Human and Animal Welfare in AAI: Learnings from the UK and across the globe
Missed the conference in September? You can still buy access to the recordings here!
This year's annual SCAS conference brought together academics, practitioners and others with an interest in emerging issues associated with Animal Assisted Interventions (AAI). An inspirational keynote address provided a global overview of current issues, which was followed by presentations from leading practitioners; all exploring the different ways in which AAI is being implemented to support different client groups.
Dr Brinda Jegatheesan MEd, PhD. Associate Professor in Educational Psychology and Anthrozoology at the University of Washington, Seattle, USA.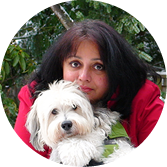 Dr Jegatheesan is Vice President Development and Outreach for the International Association of Human-Animal Interaction Organizations (IAHAIO) and serves on the board for the International Society for Anthrozoology. She is a Fellow at the Institute for Human-Animal Connection at the University of Denver. This session will discuss the extent to which the safety of the animals and clients involved in AAI can be enhanced by contrasting poorly versus carefully planned AAI practices using cases from a variety of global contexts. Best practices in planned AAI in different facilities such as in schools, nursing homes, juvenile detention centers, hospitals and public spaces such as airports will be addressed. The talk will also include the importance of biodiversity in facilities as a way to ensure equity and access for all individuals. The importance of programme sustainability will also be discussed.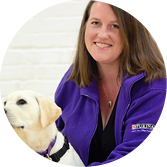 Dr Nicola Martin BVSc MRCVS DMS – Chief Executive, Canine Partners
This session will explore some of the opportunities and challenges in provision of the five welfare needs for dogs in canine assisted programmes to safeguard their physical and mental wellbeing. It will also highlight how strategies and areas of focus need to reflect the different life stages of dogs, as well as showcasing how positive welfare experiences are crucial for creating successful partnerships between dogs and people with a disability. Good welfare outcomes will ultimately improve quality of life for both parties and should be a key priority in all assistance dog programmes.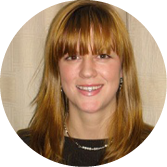 Dr Rebecca Leonardi BA, MSc, PhD. – Development Manager, Paws for Progress CIC
Paws for Progress CIC is dedicated to improving the lives of people and animals. Working across a range of settings including schools, prisons and the community, Paws for Progress develop and deliver services to help people most in need of support. This talk looks at their flagship project which is a rescue dog training programme at HMP & YOI Polmont, established in 2011, which continues to develop and expand, benefiting both the young people and rescue dogs involved.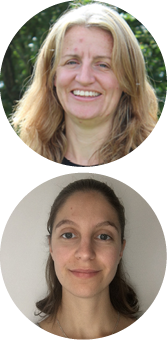 Selina Gibsone MSc CABC; MSc Psychology – Development Manager, Dogs for Good
Blandine Vasset – Occupational Therapist, Berkshire Healthcare NHS Foundation Trust
Claire Lush – Community Dog Handler, Dogs for Good
Nadine Stacey – Senior Paediatric Occupational Therapist, Sensory Integration Advanced Practitioner
This talk will explore a collaborative model of providing Animal Assisted Therapy (AAT) working closely with occupational therapists. Contributions from occupational therapists working within the Dogs for Good projects and their handlers will demonstrate how some of their AAI programmes work in practice, in different working environments. We will look at how multidisciplinary teams can work together to plan and carry out interventions that are safe, effective and meet the needs of all involved.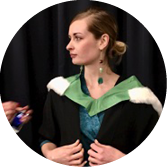 Georgia Smith BSc MSc
For over 25 years, dolphin-assisted therapy (DAT) has been used as an AAT for individuals with mental and physical disabilities. Whilst appearing beneficial, DAT research flags serious methodological flaws and an abundance of welfare concerns for both humans and dolphins. This lecture introduces an exciting and innovative alternative – dolphin virtual-reality. Dolphin virtual-reality is a form of water-proof technology which enables people to feel as if they are swimming with wild dolphins, in an aquatic environment, thus avoiding the use of real dolphins.
Terri Brosnan – Head of the Equine Assisted Therapy Unit, Childvision
Equine Assisted Therapy (EAT) has previously been looked upon as providing a platform for do-gooders within the equine world. A "feel-good for the facilitator" type of service. We now realise the potential of Equine assisted therapy as a professional therapeutic practice. This lecture will look at how equine welfare, knowledge and training, alongside therapeutic management, understanding of disability and program management can break a new frontier in the future relationship between humans and horses.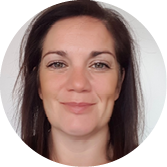 Dawn Peacock – ACTAsia
This session looks at the impact of education on young people and animal welfare in China over an 8-year period through ACTAsia's Caring for Life primary curriculum. The curriculum is a specially developed curriculum for ages six to twelve and is centred on the three core qualities of empathy, responsibility and discerning thinking. The impact of the education programme aims to foster a more compassionate society where critical thinking supports kind decision making, for the decision makers and leaders of the future.
* Please note that the speaker's views are their own and do not necessarily reflect those of the Society for Companion Animal Studies.